Construction of the New Manufacturing Plant
European Union funds
THE COMPANY IS COMPLETING A PROJECT PT
"CONSTRUCTION OF A NEW MANUFACTURING PLANT AND A PURCHASE OF MACHINERY IN ORDER TO COMPLETE AN INNOVATIVE PRODUCTION LINE OF SPECIALIZED UNITS TO CONTROL MICROCLIMATE INSIDE MUSHROOM FARMS BY MAGIK PIOTR DOMAGAŁA FIRM".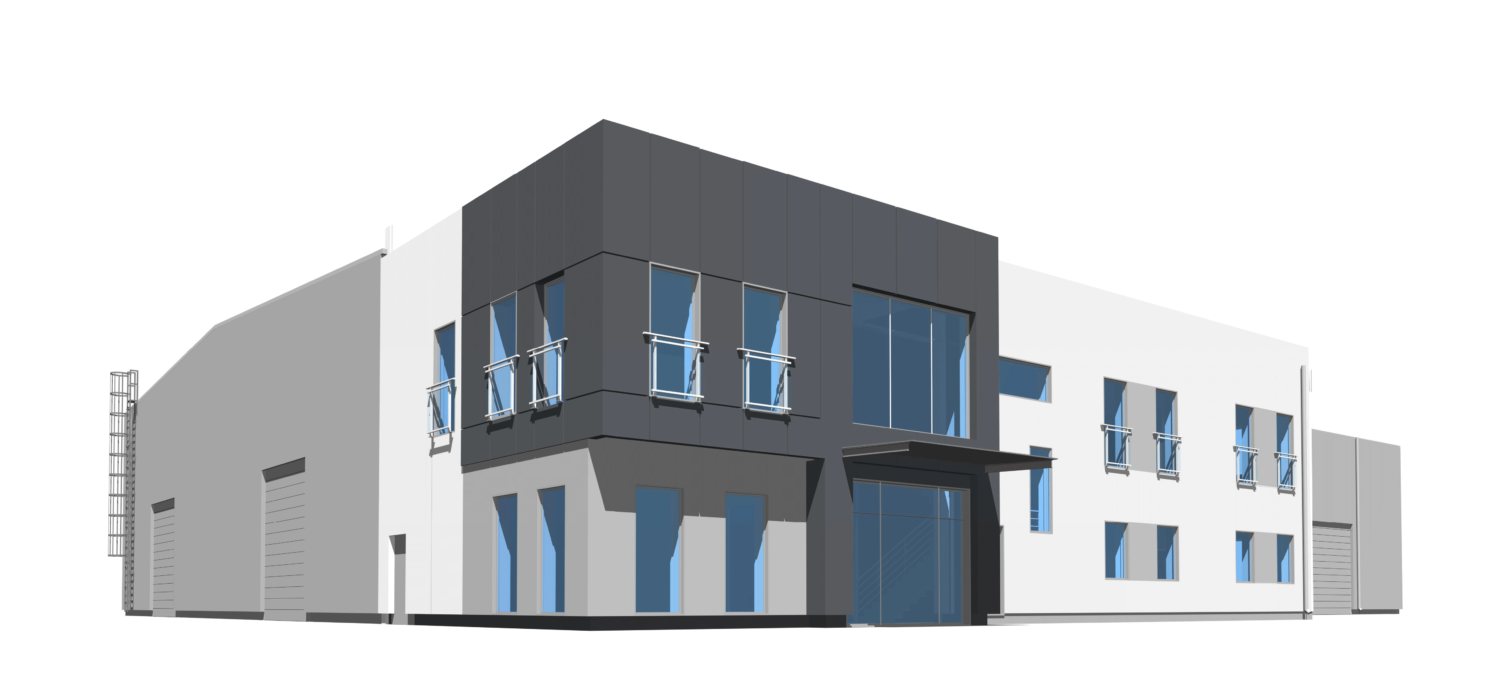 PROJECT GOALS

The main goal of this project is to implement two innovative designs for production at PHU "Magik" Piotr Domagała, which are the result of many years of experience in this industry and ongoing research and development.
The implemented completion would enable to eliminate the problem of excessive condensation in water vapor on the walls of air-conditioning devices under operating conditions inside  of mushroom farms, and in the economical form it leads to a reduction in heating and cooling energy demands of the systems with the energy recovered efficiency of up to 70%.
As part of this project, a new quality will also be implemented in terms of relations with investors and specialists at the stage of planning and preparing the construction of mushroom farm aggregate systems. The planned implementation of the on-line configuration system will allow for multi-faceted modeling of the investment, taking into account such factors as location, local climate, building characteristics, and control options.
SCOPE OF THE PROJECT
Scope of the project includes 2 tasks:
Task 1. Construction of a manufacturing and warehouse building with a social and office part,
Task 2. Purchase of manufacturing plant equipment, purchase and implementation of software for 3D designs as well as presenting and sharing of design concepts
PLANNED EFFECTS
The result of this project will be:
implementation of an improved product into production, i.e. an air-conditioning unit dedicated to mushroom production (the subject of improvement is covered by the patent application no. P.427099)
implementation of a new product to manufacture, i.e. a heat recovery module from a microclimate control systems inside mushroom growing rooms
implementation of an innovative manufacturing process dedicated to sheet metal processing for production of details necessary to make heat recovery modules and air conditioning units, air duct integrated locking sleeves, punching and forming into shapes, duct elbow guards, making ventilation pipes, segmented elbows
implementation of non-technological innovations in the field of organizing a sales and marketing  for specialized climate control devices in mushroom farms by using online sales platform – a virtual design for microclimate control systems inside mushroom growing rooms.
As a result of this project implementation, 4 new jobs will be created.
Project value: 7 856 452,34 PLN
Co-financing of the project from EU funds: 1 962 908,28 PLN
Project start date: January 31, 2020
Project completion date: December 31, 2020
The project was co-financed by the Wielkopolska Regional Operational Program for 2014- 2020
Priority axis 1: Innovative and competitive economy
Measure 1.5. Strengthening the competitiveness of enterprises. Sub-measure 1.5.2 Strengthening the competitiveness of key areas of the region's economy